5 Tips On How To Prep Your Sleep For Daylight Savings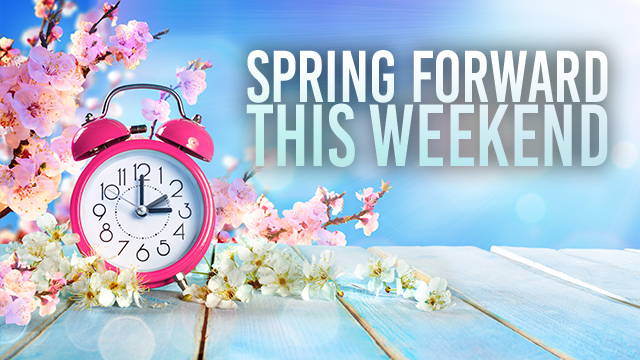 The time change in the spring is always more difficult than in the fall since we spring forward and end up losing an hour of our day—and since that time change officially happens at 2 AM on Sunday morning, the hour we lose is an hour of sleep.
Since the time change coincides with National Sleep Awareness Week, here are some tips to help you be more aware of the loss of that valuable hour of sleep and better adjust to it:
Starting about 4-5 days before the change, stick to this schedule: On Tuesday and Wednesday, get in bed 15 minutes earlier than your normal bedtime. On Thursday and Friday, 30 minutes earlier than normal, and on Saturday night, try to get into bed 45 minutes earlier than your normal bedtime.
Beginning on the Tuesday or Wednesday before the time change, stop drinking caffeine at 1:30 in the afternoon to help with the earlier bedtime.
Avoid alcohol during the weekend of the time change.
Make sure you get sunlight in the morning the day of the time change to help reset your body clock.
Be aware of your bedtime routine as the clock springs forward—otherwise, you might fall back asleep at the wrong time.
One thing people tend to do each year when the time changes are "spring cleaning". Changing your linens on your bed is atop the list for most. While doing so, consider a fresh new set of sheets for your new sleep pattern. If you choose to do so use, LUMA10, to receive 10% off of your next purchase with Luma Sleep.
---